Great, you're curious. Nice to meet you!
I'm Jesús Vélez Santiago, and I love to do magic with the data! 🎩 🇲🇽
Lately
I am continually learning about software development, data science, and how to teach it. I spend my time meditating on content accessibility and more factors that could affect how people learn virtually. Typography, colors, auditory elements, and more. Improving the experience of others is a first step to build a better place to learn. ✨
Internet Access The data this week comes from Microsoft by way of The Verge. Undoubtedly, the pandemic has brought with it a multitude of problems while enhancing the pre-existing ones. Many businesses, schools, or government procedures assimilated a digital model, while a large part of them closed their doors. Accessing those digital models became an almost inaccessible task. Years of unnoticed growth of this problem now stand out clearly.
Read more about it
Learn how to customize a data science workbench based on Python, Conda, and Jupyter Notebooks. With these tools, you will achieve harmony in your work environment and increase your productivity as a data scientist.
Read more about it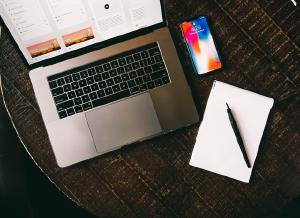 So, you are a programmer. But, do you know what it is to develop software packages? You have everything you need to start developing software, and here I show you how. 🤯🎯
Read more about it
Featured categories
R (4)
platzi (3)
python (3)
conda (2)
course (2)
dataviz (2)
jupyter-notebook (2)
rstats (2)
TidyTuesday (2)
tutorial (2)
blogdown (1)
customization (1)
hugo (1)
package (1)
software (1)
talk (1)
Thanks for your visit, you are the best!
Jesús Vélez Santiago
Genomic Scientist | Data Scientist